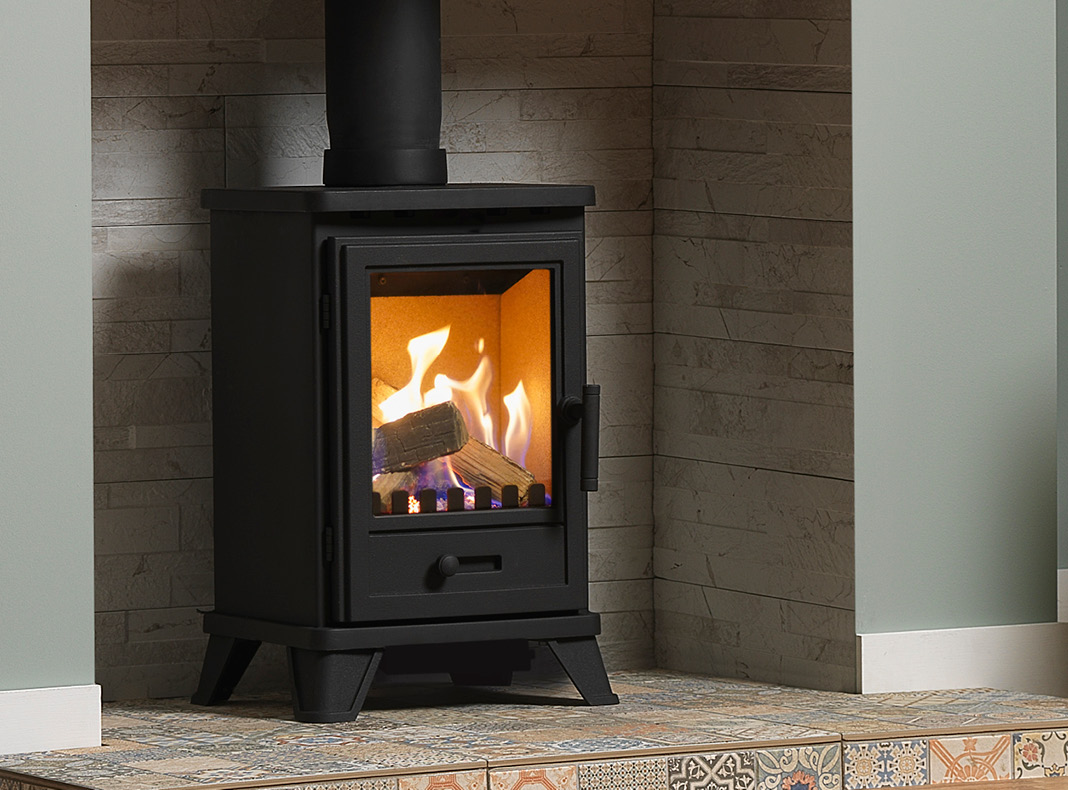 Black Finish with the Standard Leg Option
BASSINGTON COMPACT
Gas Stove | Available in Black (with Skirted, Baseline or Standard Legs)
Building on the success of the Bassington Compact Multifuel stove, the Bassington Compact Gas has been designed and manufactured in the UK and offers an ultra-realistic ceramic log fuel bed, available in either manual or remote control in both natural gas and LPG options.
The Bassington Gas is one of the most realistic gas stoves on the market, it has been designed by our team of specialist designers and engineers and produced with expert craftsmanship with quality materials and independently assessed and tested in the UK by Kiwa Gastec.
The Bassington Compact Gas stove is available with the choice of two leg options; Standard and Skirted.
NOMINAL OUTPUT & RANGE: Natural Gas 3.8kW / LPG 3.75kW EFFICIENCY: Up to 81%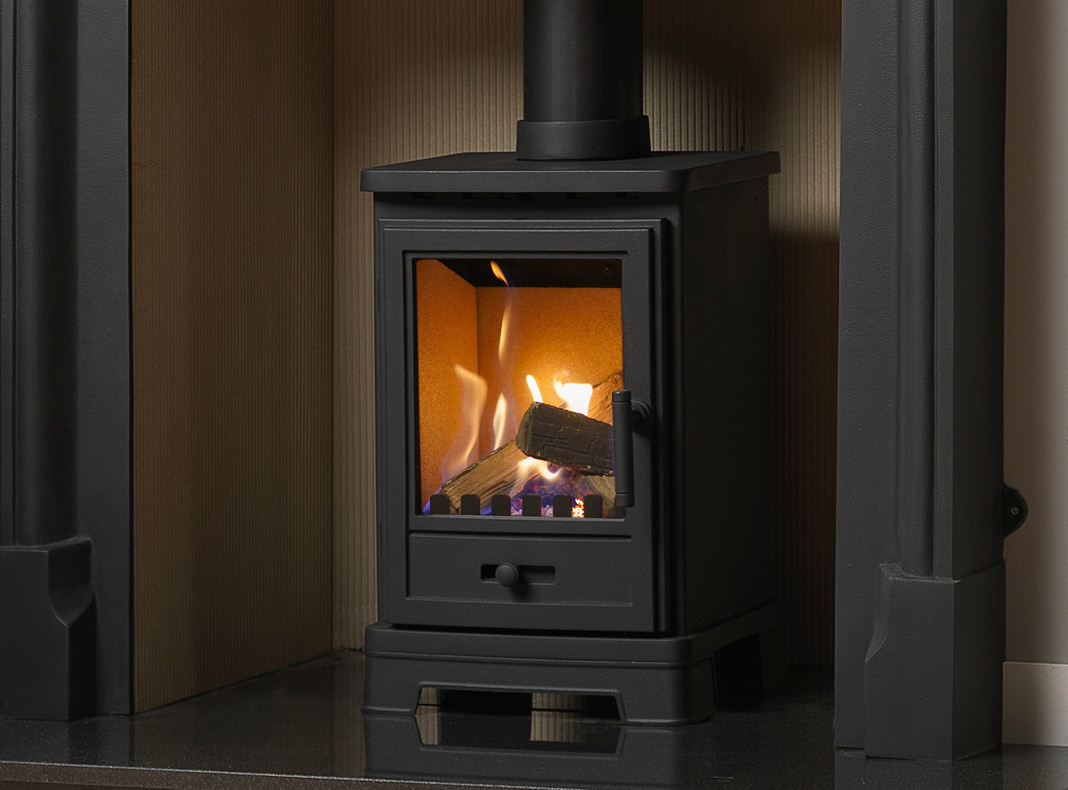 Black Finish with the Baseline Leg Option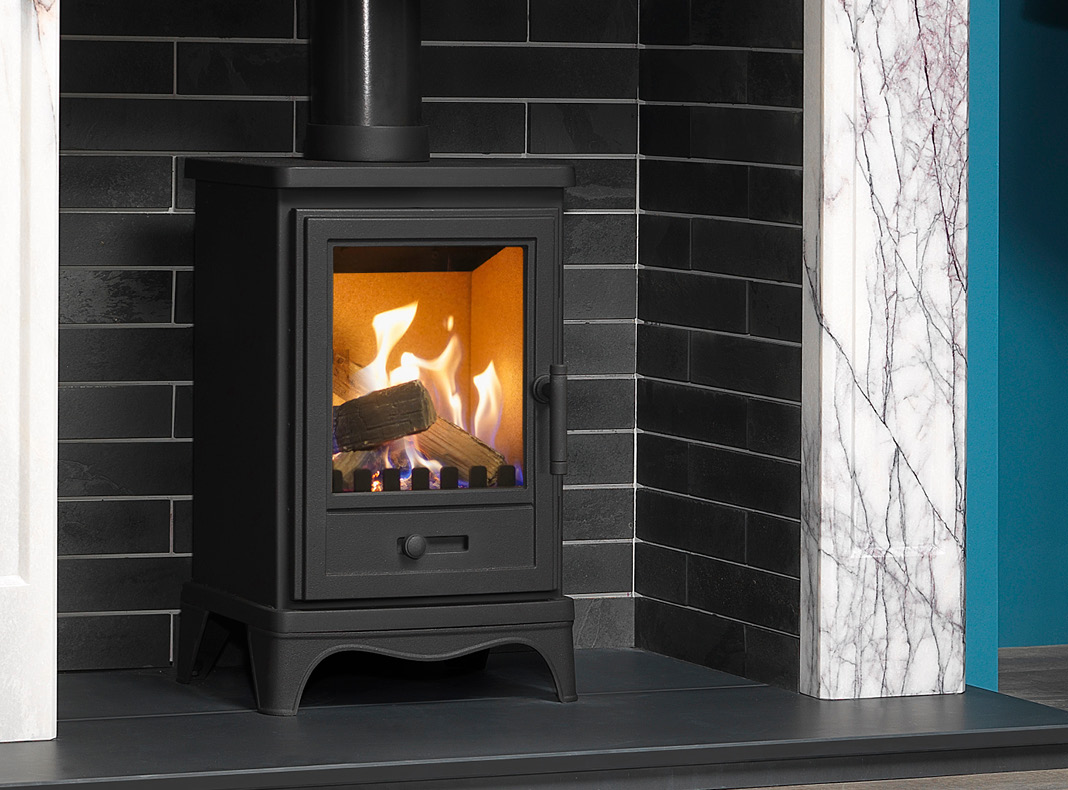 Black Finish with the Skirted Leg Option